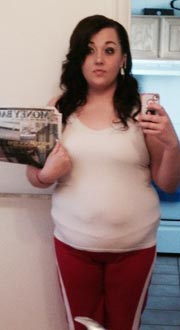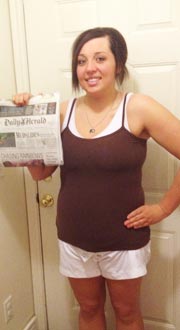 Before After

"USANA has been that tool in my life to make all of this possible. I thank my dear Lord above that I was introduced to USANA. Through the support of the best team, Team Infinity, failure was never an option. Thank you not only the amazing products, but for attracting the most beautiful people that are a part of USANA. These people have hearts of gold, and they are my angels. My life is forever changed!"
— Marylou Nostrom (essay grand prize winner)
The RESET™ Challenge: Destination Transformation weight-loss competition has officially come to an end. Congratulations to all of our winners and participants!

Let's see what we've accomplished together: in 12 weeks, nearly 3,000 participants from all over the world banded together to transform their bodies, their businesses, and their lives. That's pretty incredible.

Please join us in applauding our winners whose hard work and dedication led to some amazing results—not to mention an all-expense-paid trip to Sanoviv. Without further ado, the winners of the RESET Challenge:
Male:
Thomas Jewell
John Stricker
Marc Bibeau

Female:
Tong Zomber
Tammy Blank
Nani Lofstrom

Partners:
Megan Jeffrey and Matthew Kennedy
Darrin Hopkins and Michelle Hopkins
Ashleigh Travers and Derek Travers

Total Weight Loss:
Diana Beller
Vicente Gutierrez
Jason Connelly

Essay:
Marylou Nostrom
Carin Johnson
Blair Stone

The RESET Challenge has been an incredible journey, but don't let it stop here. Keep the momentum going and host your own RESET Challenge or "Summer SlimDown" for your friends, family, and team members. For more information visit the "Host Your Own RESET Challenge" page located under the "Prospecting" tab in the drop-down menu.
†

Results are not typical and will vary. Typical results are 4 lbs in 5 days. As with any health or fitness program, a sensible eating plan and regular exercise are required to achieve long-term weight loss results.